Photographic Gallery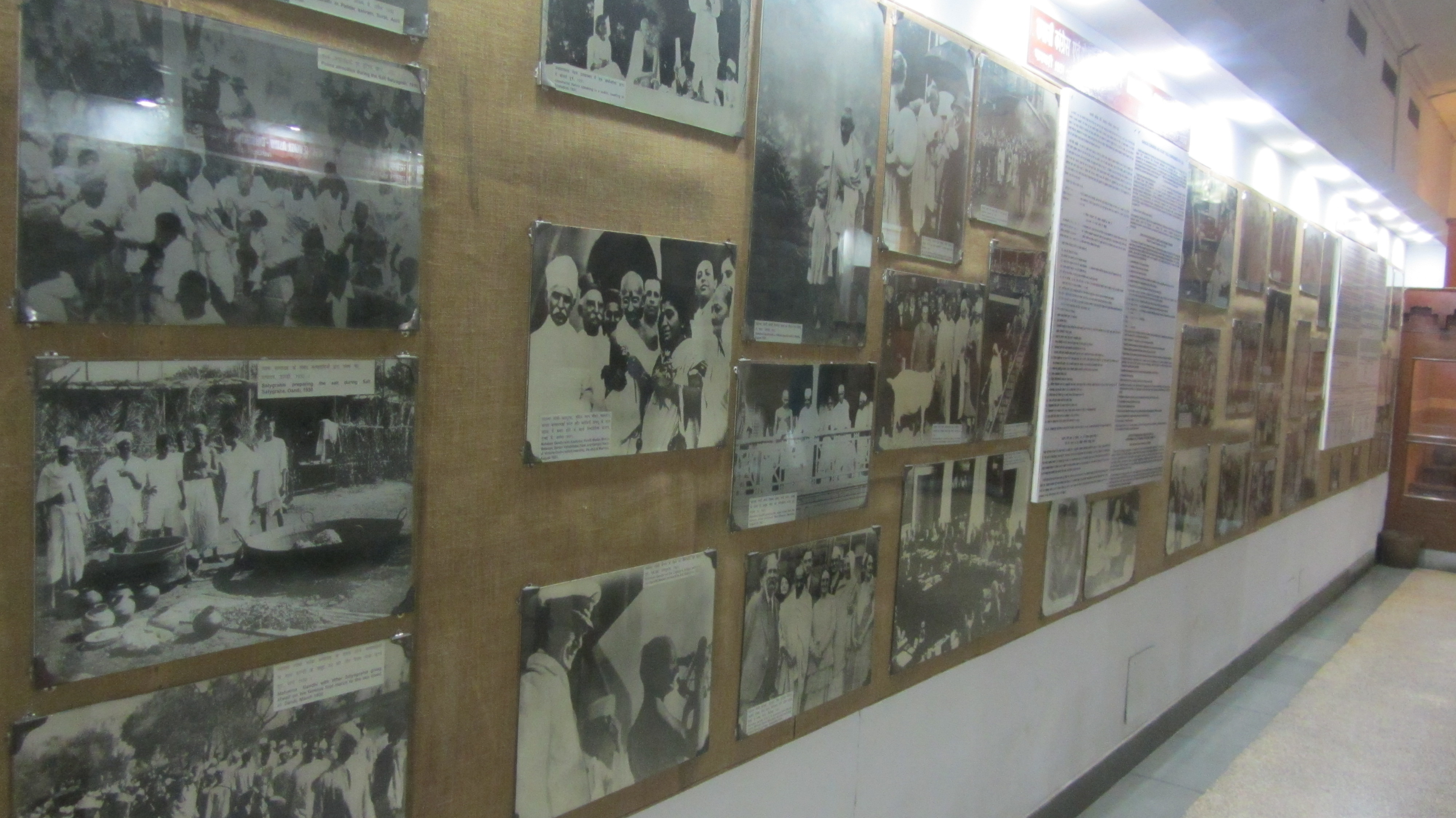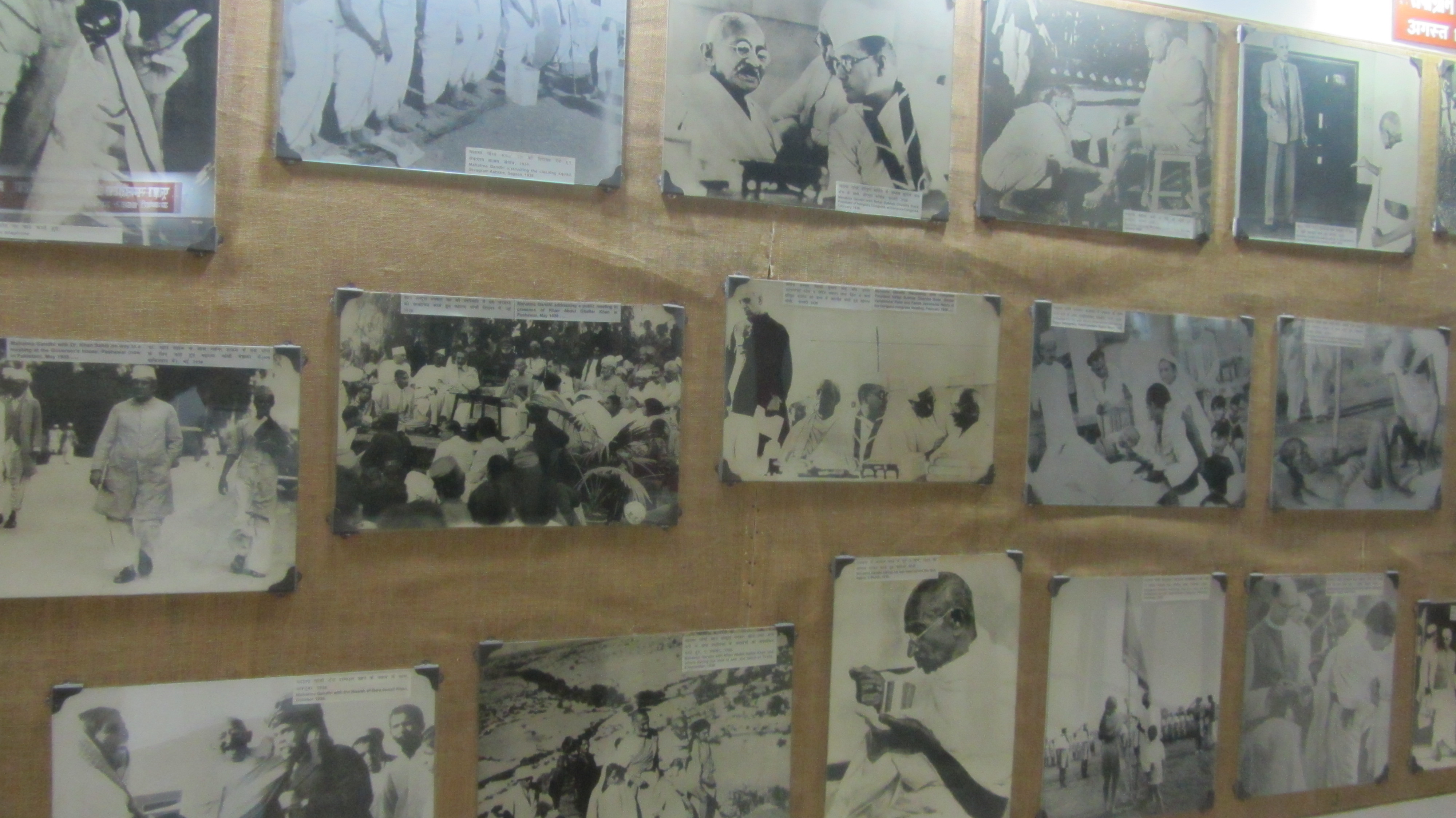 Nearly 285 photographs of Mahatma Gandhi in a chronological order, divided under ten phases, with write-ups for each phase–from childhood upto his final arrival in Delhi in 1947.
The walking stick used by Mahatma Gandhi for the Salt March from 12 March to 5 April, 1930.
Relics of Mahatma Gandhi (items of personal use, books, microscope used by him to study leprosy germs, rosary, pens, three wise monkeys of Bapu, sandals, watches etc.)
Family tree of Mahatma Gandhi, upto great-grand children.
Replica of a typical living room of Mahatma Gandhi.
Khadi 'Sari' presented by Mahatma Gandhi and Kasturba to Indira Gandhi on her marriage in 1942.
Mahatma Gandhi as BAPU ('Father'): Sculpture by Ram Suttar.
Two historical flags (one used by Gandhiji in South Africa, and the second blessed by Gandhiji for being hoisted in an international sports meet by Shri Janki Dass).
Membership badge of the Vegetarian Society, London, used by Gandhiji.
Medals given to Gandhiji including the historic silver medals given for organizing Indian Medical Corps in Boer War and Zulu Rebellion in South Africa.