Commemorative Gallery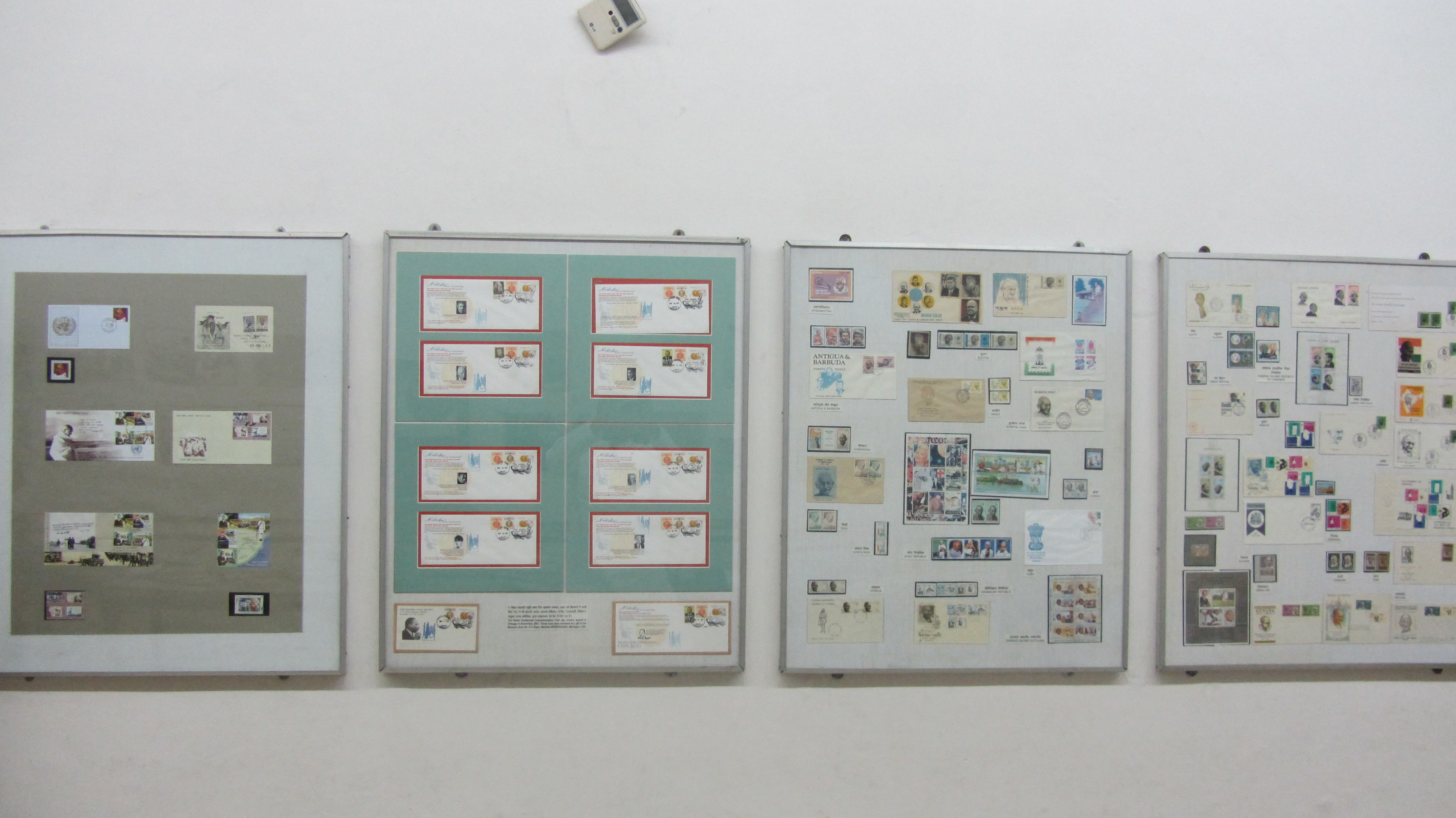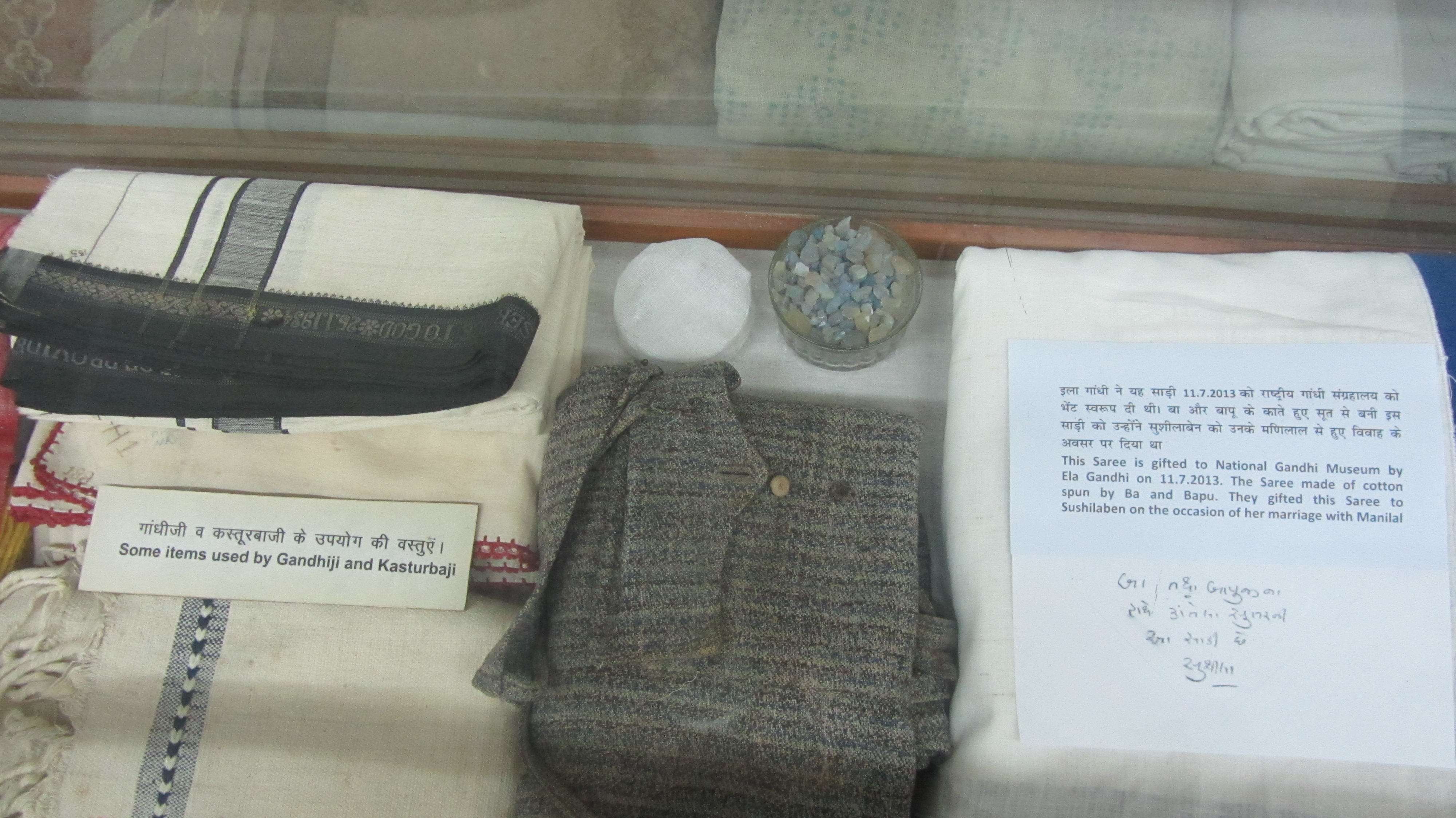 Items of clothing and bedding used by Mahatma Gandhi and Kasturba.
Improvised miniature flag hoisted by Gandhiji in Aga Khan Palace Jail on 26th January, 1943, the'Independence' day.
Photographs of Gandhiji's last days in Birla House, New Delhi, his assassination and cremation.
Samples of currency notes and coins with Gandhiji's figures on them.
Stamps and first day covers issued by 72 countries on Gandhiji.
A rich collection of Stamps on Gandhiji issued by the Indian government from time to time.
Scrolls giving homages by General Chiang Kai Shek, and by Jai-Chi-Ta, the Chinese poet, and eight bound volumes containing homages by members of the Chinese Government and representative organizations after Mahatma Gandhi's assassination.
A copy of a four page letter written by Gurudev Tagore to Gandhiji.
Some of the public addresses received by Gandhiji.
Clothes used by Gandhiji on the last day of his life in Birla House (Gandhi Smriti). A model of the railway coach in which the urn was taken from Delhi to Allahabad.
Gandhiji's write-up regarding restructuring of the Congress Party written on 29 January 1948.
Other miscellaneous items.